YOYO, its been many moons since i have posted and been of the non lurk variety here. Figured i should introduce muh label since it was somewhat spawned out of this group and see what was going on in the early days. I run Romanus Records out of Indiana and typically put out a bunch of custom wax and packages for both the collector and the listener. We have projects with White Mystery, The Pack AD, Turbo Fruits, Crushed Out, Brother O' Brother, & The Ghost Wolves to name a few.
In more super recent news we have our King Gizzard & The Lizard Wizard - LED RECORD Pre Order SAT JUNE 23RD 3 PM EST! SHOP: ROMANUSRECORDS.MYSHOPIFY.COM We made the worlds first and only LED record a few months back with Brother O' Brother & have made a small smattering ever since. Below is info for the release and a video of it in action. Take a peek. Thanks for being a true motivator starting out. XOXO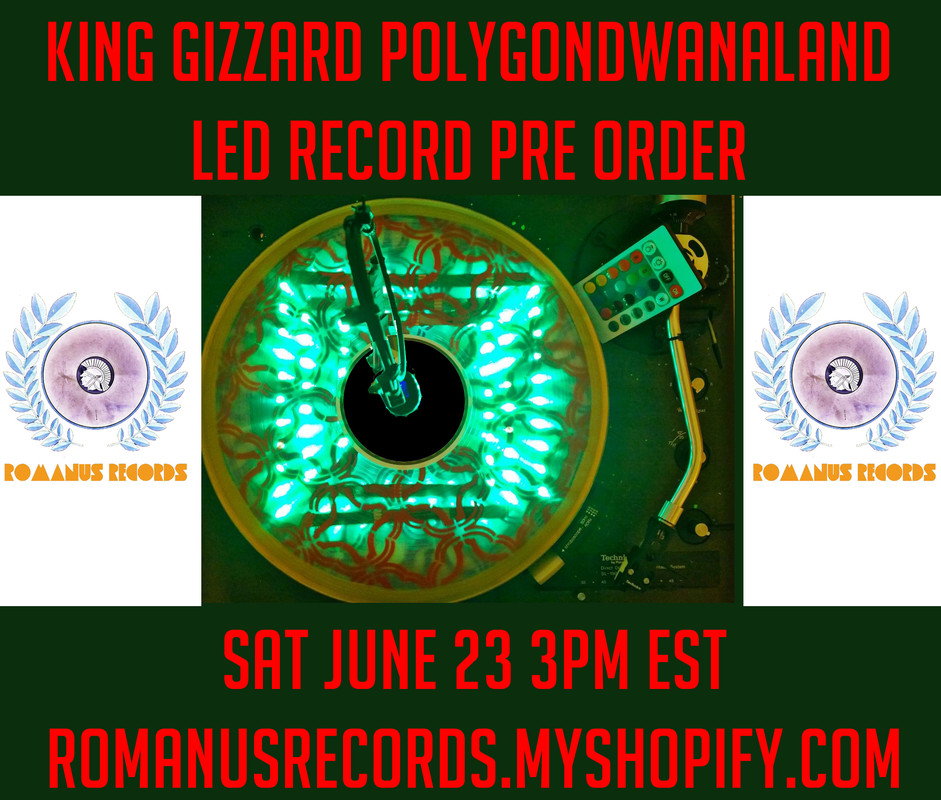 INFO: After making 25 units for Record Store Day which was well under demand we guaranteed to make a larger more accessible run to a world wide audience. Each of these beauties will be housed in a splatter formation and are limited to 150 units. Each piece of wax is remote controlled with different LED lighting patterns of your choosing that you can slow down or speed up to match the speed of the music. They also come with a custom screen printed jacket as well. International customers must provide their own rechargeable power bank that can be purchased at basically any department store due to battery shipping restrictions from the US.
Watch Video here!:
https://www.youtube.com/watch?v=ob3SSUI1HR0